Aberfach Light Railway
The home of the oddities!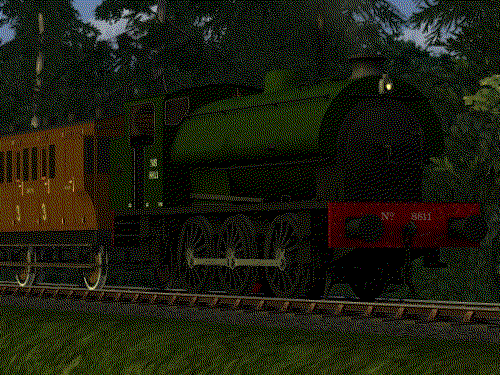 Our [INSERT NUMBER HERE] mile line runs through pleasant countryside, and alongside lush woodlands, offering an authentic light railway experience, bumpy track and all!
With our three stations and four haults along the route, there's plenty to see and do - from walking alongside the [NAME] Canal, to nature trails, or even visting the [Funny Little Colliery] Mining Museum!
Our friendly and hardworking volunteers will ensure you have a wonderful day out, so come join us for a train ride in true Colonel Stephens fashion!
Our Locomotives
No.3 'Merion'
No.4 'Shefflex'
No.5 'Spud'
No.6 'Joan'
No.7 'Gus'
No.8 'Clarence'
[FLC] Mining Museum 'Flint'


A.L.R. & Co. © 1997